How to Build a Sales Funnel
that Converts More.
We all hear the term 'Sales Funnel' when discussing business and customers. And when it comes to customers, you can not ignore anything. It is not an easy job to turn your audience into customers. And that is where you need planning and data to turn your visitors into paying customers. 
A sales funnel will help you understand the customer's intention. A conversion funnel is meant to help you understand your visitors' steps in their journey towards a purchase. It's an excellent tool for both new and experienced marketers alike.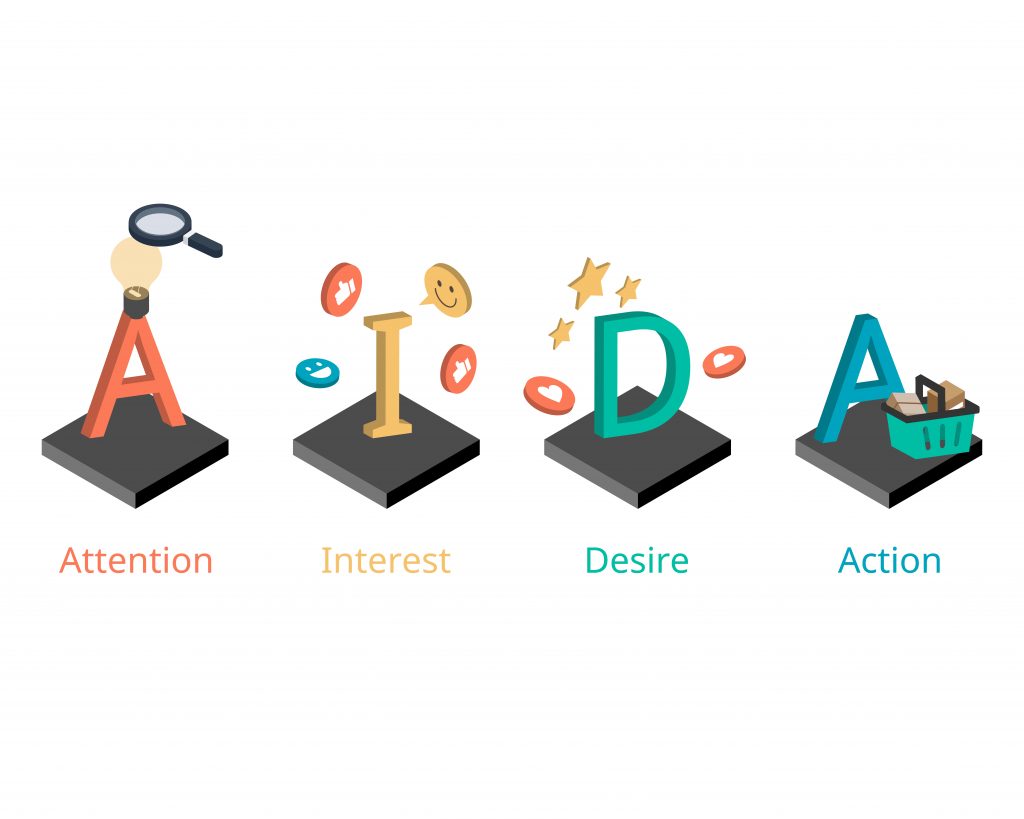 This technique is old but still works well. You can understand the customer's journey based on four classic stages, AIDA Framework. The four stages are: 
The first stage is about creating brand awareness, telling your audience your brand's existence and what it is about. 
The second stage is about developing the interest of the audience. You can tell them what's in it for them and the benefits of having your products or services. 
Now comes the actual game. This stage is about creating a desire. A need for your product among your audience. 
The last stage is where the audience turns into customers and buys your products or services.
4 Tips to Build a Sales Funnel that Converts More
Every business is unique, so you need to create a unique and custom sales funnel for your business. Before you jump into making a sales funnel for your business or products, you need to know how to create an effective one. We are here to mention some important tips to remember in a sales funnel. 
Find your Target Audience
Ruling out your target audience is the most important step of the sales funnel. If you do not know your target audience and what they want, you are going in the wrong direction. Identifying your audience and creating strategies according to them is very important as a marketer. 
The best way to figure out who will buy your products or services is by talking to them. The more data you gather about your audience, your sales funnel will become more effective. 
When it comes to setting goals in your business, it can be easy to get lost in the details, but what's the point of setting a goal if you don't know where you're going? According to a study,
79%
of marketing leads are never converted into sales.
The first step is setting out your goals. Think about what stage of the funnel you want to improve at, and make sure you have clear objectives for each stage of the funnel (for example: increase traffic at the top, boost engagement at the middle). 
Without a clear goal at every stage, things will not be in order, and you will be lost in the middle. Having targets and goals will help you plan and meet your business goals. 
Create an Irresistible Offer
Are you giving the customers they are looking for? If you're a startup business or just launched your product, you need to create the hype that the audience will move toward your business rather than choosing your competitor. 
And everyone likes good offers. You don't need to always give a discount. Find out what your audience is interested in and create the offer. At the starting point, your goal should be to get an order, not do business out of it. Once your audience becomes a customer, you can focus on making a profit. 
You've successfully turned the heads of your audience. Now is the time to get something out of their pocket. An interesting, powerful yet simple Call-to-Action button encourages customers to buy your product or services. Make sure to use the right words. 

The CTA should be appealing enough that the user takes the next step. One good example of a powerful CTA is from the Babbel ad campaign. The Up to 60% discount offer is irresistible for many, and it worked well.